We have just installed a New REP Injection Moulding Machine.
Wye Valley Precision Engineering is pleased to announce a brand new injection moulding machine installed at our factory.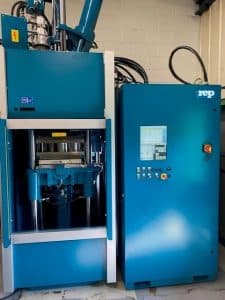 REP International A World Leader in Rubber Machinery
Historical manufacturer of injection moulding machines, REP has been selling injection presses since 1948. The design of the REP injection unit enables elastomers within a large range of viscosity and hardness to be easily fed and injected. This injection moulding machine is without equal on the market.
Wye Valley at the Forefront of Rubber Moulding
Our new machine with all its incredible capabilities, added to our existing machine in our 30,000 square foot factory in Ross-on-Wye, Herefordshire, will allow us to stay at the forefront of rubber moulding throughout the UK and beyond.
For all your injection moulding needs contact Wye Valley for a quote: