Tank Wheels or Continuous Track Systems
Wye Valley Precision Engineering and Tank Wheels
Wye Valley is a precision rubber engineering company who for many years has manufactured and supplied the rubber parts required for tank wheels and other continuous track vehicles such as heavy industry and agricultural vehicles. We have the capability of making large runs of parts for new tanks and other vehicles as well as replacement parts if required.
All rubber parts are made at our 30,000 sq/ft Factory in Ross-on-Wye, Herefordshire in the heart of the UK. Over the years we have gained experience and certification to deal with MOD and military contracts as well as private companies and individuals who require rubber parts for their tanks wheels and other continuous tracked vehicles.
If you have a requirement for tank wheels or rubber parts for other continuous tracked vehicles or have a question about what we can do, get in touch today:
What are tank wheels or continuous track vehicles?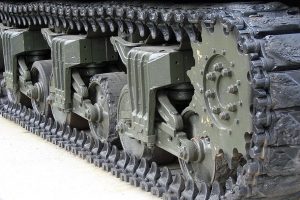 Tank wheels or Continuous track vehicles work by a system of vehicle propulsion used in tracked vehicles, running on a continuous band of track plates or treads which are driven by two or more wheels. The larger surface area produced by the tracks distributes the weight of the vehicle more evenly than rubber or steel tyres on an equivalent vehicle, thus enabling continuous tracked vehicles (including tanks) to traverse softer ground with less likelihood of becoming stuck due to sinking.
More modern continuous tracks may be made with soft belts of synthetic rubber, reinforced with steel wires, for instance in the case of lighter agricultural machinery.
The more common classical type is a solid chain track made of steel plates with rubber pads, sometimes called a caterpillar track or tank tread, which is the preferred choice for robust and heavy construction and MOD / military vehicles.
Parts for tank wheels
Below are some of the parts we have manufactured the rubber for. If you do not see what you are looking for get in touch to discuss your requirements.
Top Rollers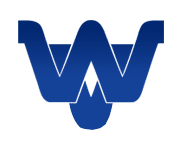 Wye Valley supplies top rollers or support rollers for tank wheels and other continuous tracked vehicles.
Tanks all use separate top rollers (also called track support rollers, or track return rollers) to support the track and to keep it clear of the tank wheels. This stops the track from sagging and interfering with other moving parts or rubbing and creating friction.
Get in touch to discuss your requirements for tank wheel top Rollers.