Tank Wheel Manufacturing
We rubberise solid rubber wheels for many MOD platforms exclusively for LLanelec Precision Engineering. LLanelec provides us with the metalwork for us to bond their rubber compound "IPR LLanelec 1450" to them.
All wheels are tested to MVEE specification 1000.
All wheels are manufactured in our 30000 Square foot factory in Ross on Wye.
We have moulded many wheels some of which are below:
Sold Wheel Examples
Top Rollers
Part Number: FV2155249
Part Number: FV2026970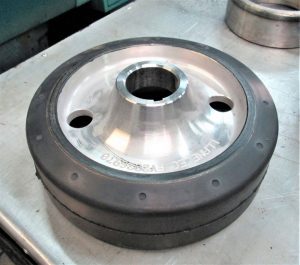 Part Number: FV884535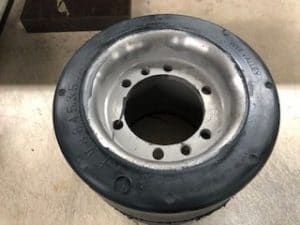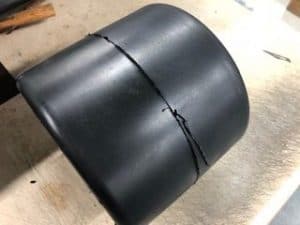 Bulldog Wheel
Part Number: FV413598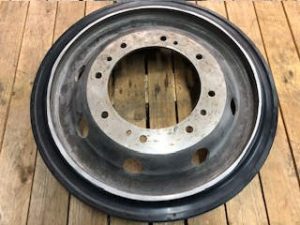 CVRT Wheel
Part Number: FV666731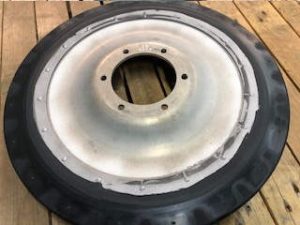 TT Wheels (Track Tensioner Wheels)
Part Number: FV2025036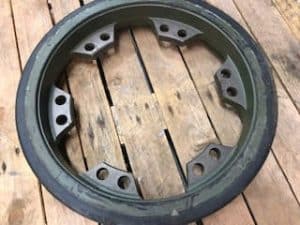 Part Number: FV2032251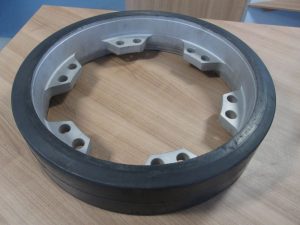 Challenger 2 Road Wheel / CRARRV
Part number: FV2201974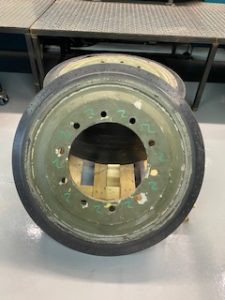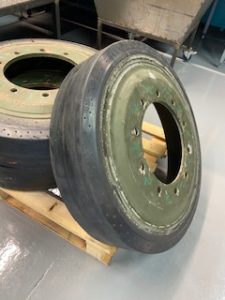 Tank Wheels: Wheel peel testing
All wheel peel testing is carried out in-house at Wye Valley Precision Engineering.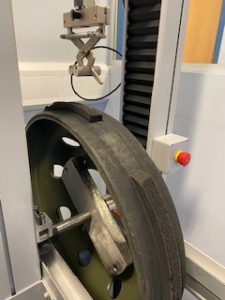 If you have a requirement for rubber mouldings or solid wheels please get in touch today: